VIRTUAL DIVER TRAVELED TO SANTORINI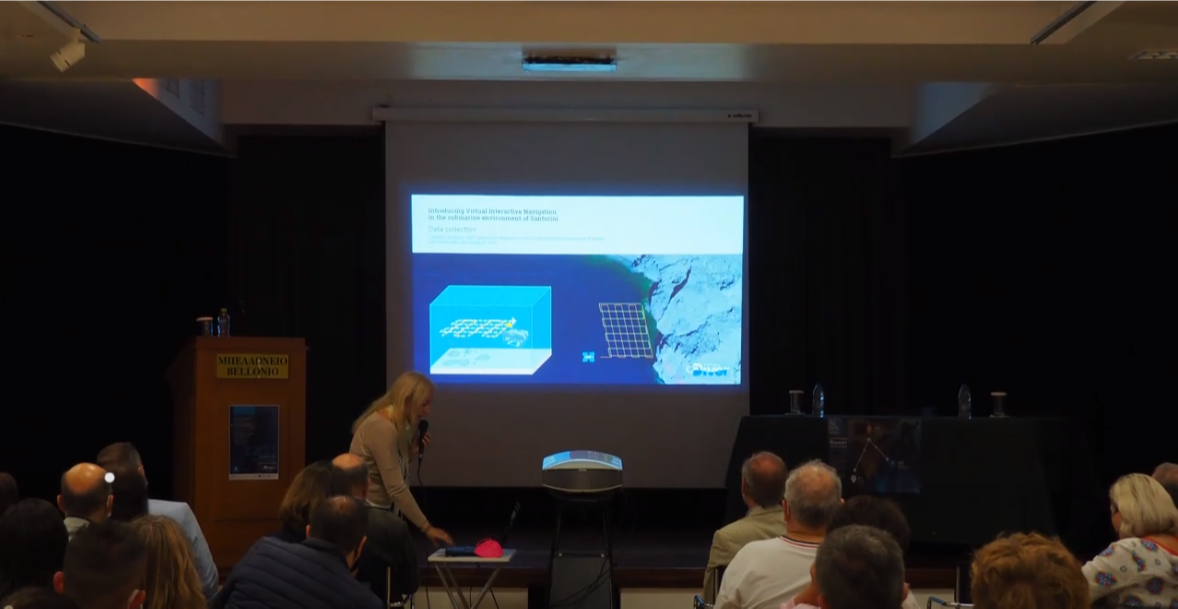 The Virtual Diver platform was presented in Santorini at Bellonio Cultural Center to high school students and local government representatives on October 22-23, 2021. The participants had the opportunity to experience the virtual tour on the island and discuss with partners' representatives about the innovative features of the platform.
The two-day event was organized by the Virtual Diver team: Department of Geology and Geoenvironment of NKUA, up2metric P.C., TETRAGON S.A. and Steficon S.A and was hosted by the Municipality of Thira.
YOUTUBE