Virtual Diver @ Beyond 4.0 2021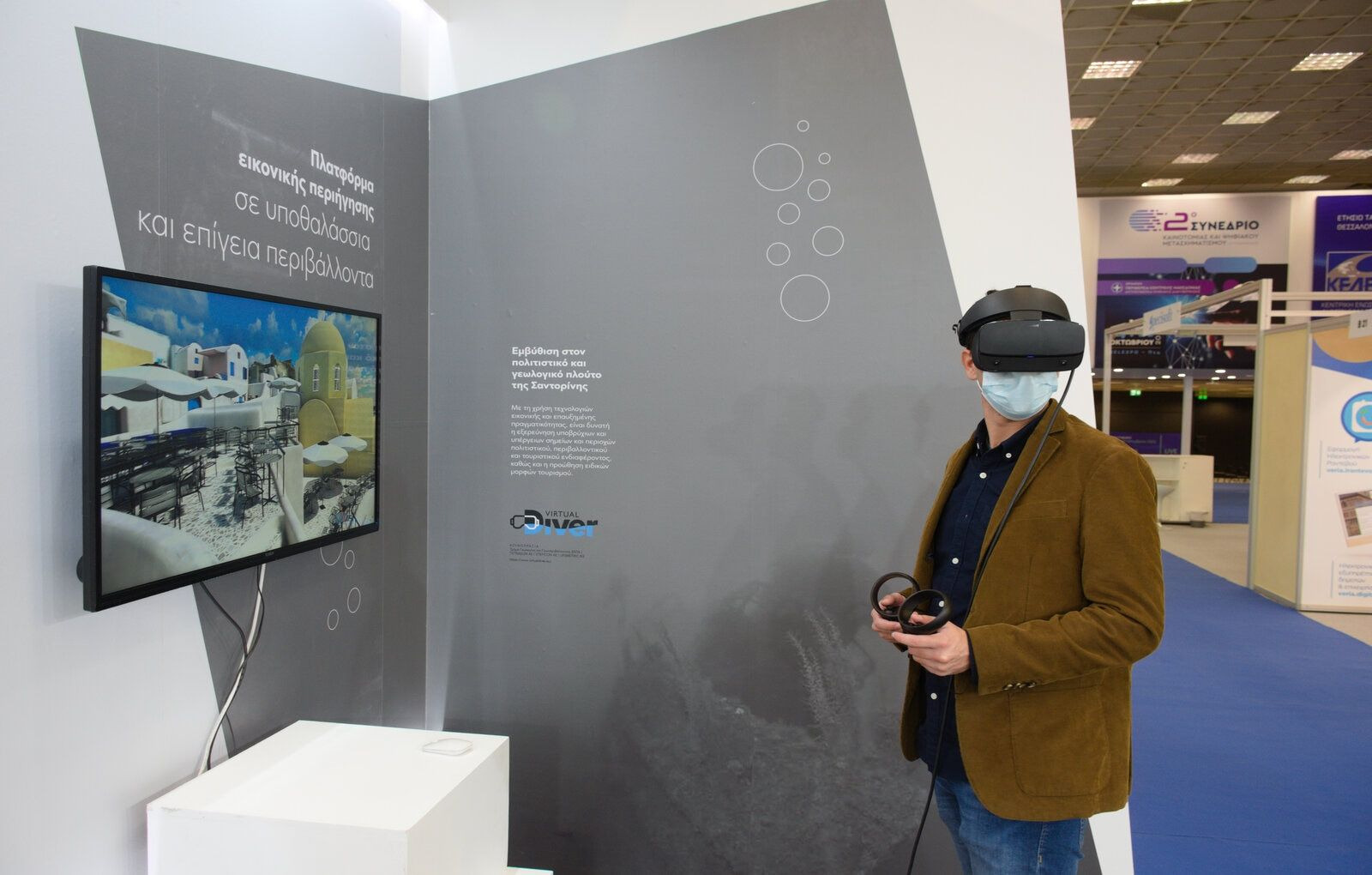 The Virtual Diver research project was presented at Beyond 4.0 2021, October 14th to 16th. Beyond 4.0 2021 is the first international trade fair for innovation and technology organized in Greece, at the TIF Helexpo premises in Thessaloniki.
The presentation of the Virtual Diver was made by TETRAGON SA, partner of the project consortium, which participated in the exhibition with a large and impressive stand.
The participation in Beyond 4.0 2021 gave us the opportunity to present the project and its objectives to a large and specialized audience. The audience had the opportunity to tour virtually in Santorini, the case study area of the project, wearing special virtual reality glasses. The overall experience offered by the Virtual Diver platform, e.g. Flying over the island, walking in its alleys or diving in the underwater environments of Santorini and exploring its underwater wealth, excited the users who made positive comments about the degree of maturity of the project.
It is worth mentioning that among those who experienced the virtual tour were officials of Ministries, Municipalities and business companies, University professors, representatives and members of research centers, teachers, students, professionals and journalists. Among the latter was ERT3 journalist Sofia Christoforidou, who will soon make a tribute to the Virtual Diver platform on the show Omicron Three (O3).
The promo video of the Virtual Diver was displayed on screens at the TETRAGON kiosk throughout the exhibition, while the brochure-poster of the project was also available and distributed to the visitors by the company's representatives.